This event has already occurred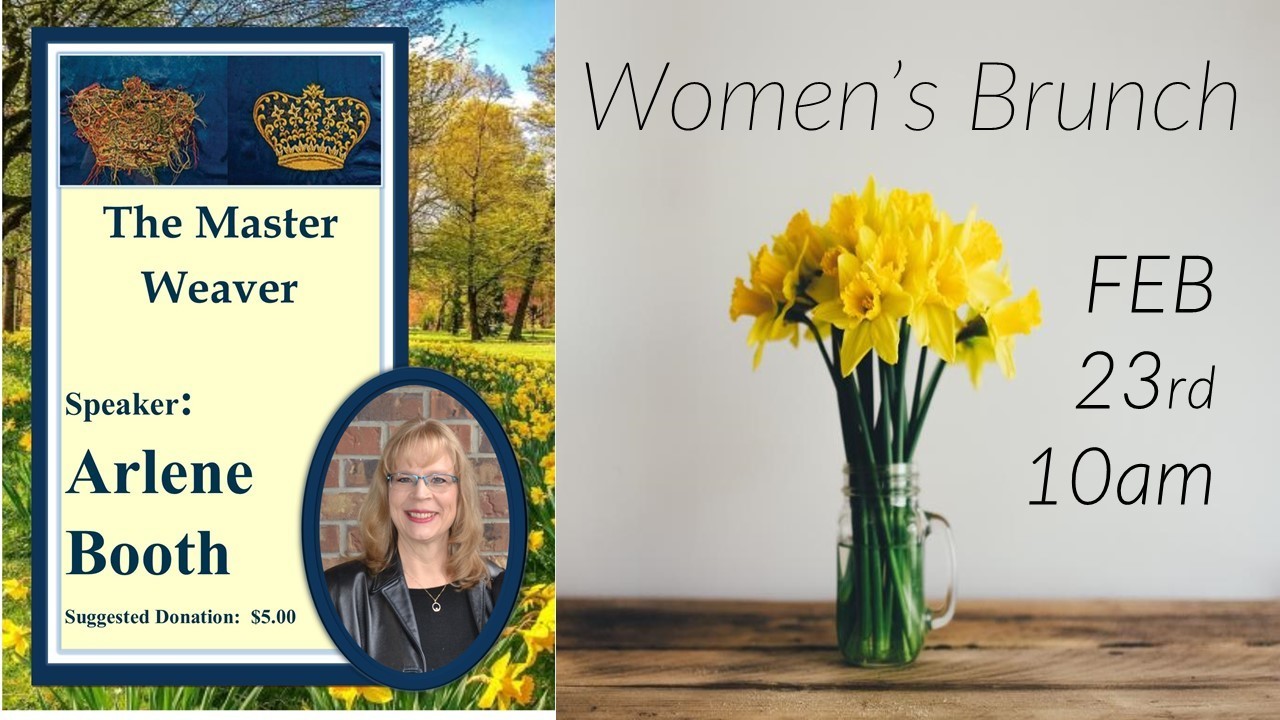 Save to your Calendar
Arlene Booth will be sharing on the "Master Weaver " theme.
Arlene attends Grace Church with her husband Dave; they have been married for 31 years and have three adult children. Arlene is passionate about her faith, her family, her friends, great coffee, chocolate and reading!
Following a serious back injury in 2011 Arlene began a lengthy journey through chronic pain that has led her to a place of significant physical healing and more importantly into a deeper relationship with her God. In keeping with the theme chosen by the Women's Ministry team this year, Arlene will be sharing her story of what her experience has been with God as the Master Weaver in her life.
If we look at our lives as a tapestry and follow the different colored threads of our experiences back through the years, what do we learn about God and his relationship to us? Arlene describes her story as being about a very ordinary woman who has an extraordinary God, who meets her in the valleys and on the mountaintops, and whose promises can be trusted and counted on.