Family Night Camp
Family Night Camp
Friday, March 23, 2018

Important: This event has already occurred.

5:30PM - 8:00PM
Grace Church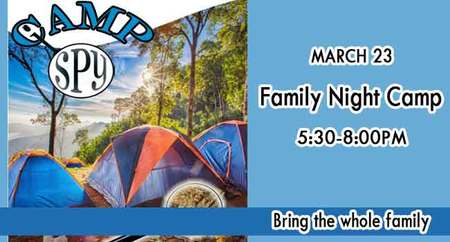 Friday, March 23
We are exploring new ideas for our Children's camps. For our spring break we were attempting to try an evening camp to provide the necessary volunteers required to run our camps. Due to a number of factors we are low on registrations so we're going to change the plan one more time.
Instead of a week-long evening camp we are going to do
a one-night Family Camp on Friday, March 23.
We will have a BBQ from 5:30-6:15ish
followed by a program, and games for the whole family! Including drama, singing and fun.
The cost is by donation.
Times: 5:30-8:00.
All are invited and be sure to invite your friends and neighbours to join you.
In order to help us plan more effectively for food, if you and your family are planning on attending please call the church office at 604-859-9937 or email [email protected]
We look forward to a great fun evening with you!
Ministry Childrens Ministry
Return to Events
---